Participatory portfolio
Era, 2019 | Michoacan, Mexico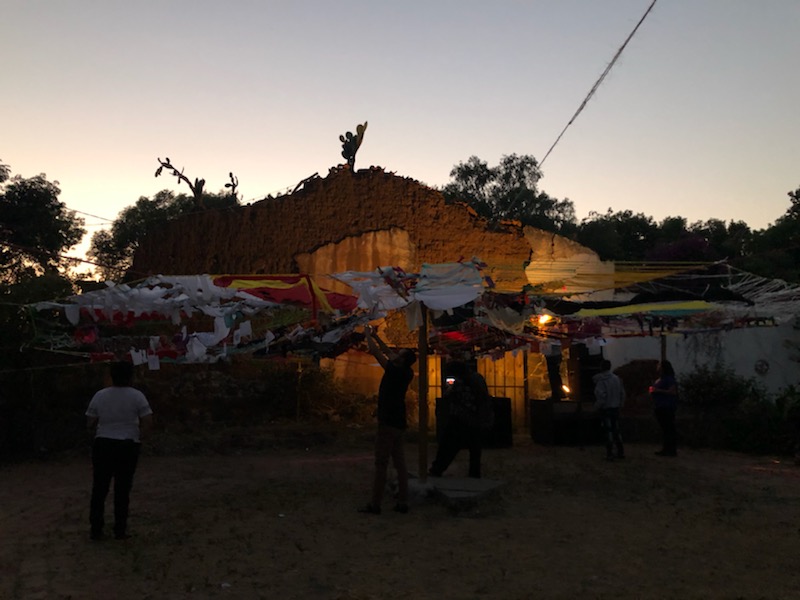 In collaboration with performance artists Rocio Marano (Argentina) and Thomas Proksch (Austria), this participatory weaving installation asked the rural Guapamacataro community to commune with the spirit of place. The circular canopy was woven with a local school, interlocking recycled fabric in celebration of renewal and rebirth.
Facilitated activities in movement and sound were key components to collaboratively weaving Era throughout March 2019 at the Guapamacataro Art and Ecology Center. The woven canopy is on a historic site which was formerly a place of harvesting wheat, where horses would walk around a central a central poll to crush wheat with their feet. Together, participants used this process to call into being a new era.
Petrocore: Desert Meditations, 2019 | New York, USA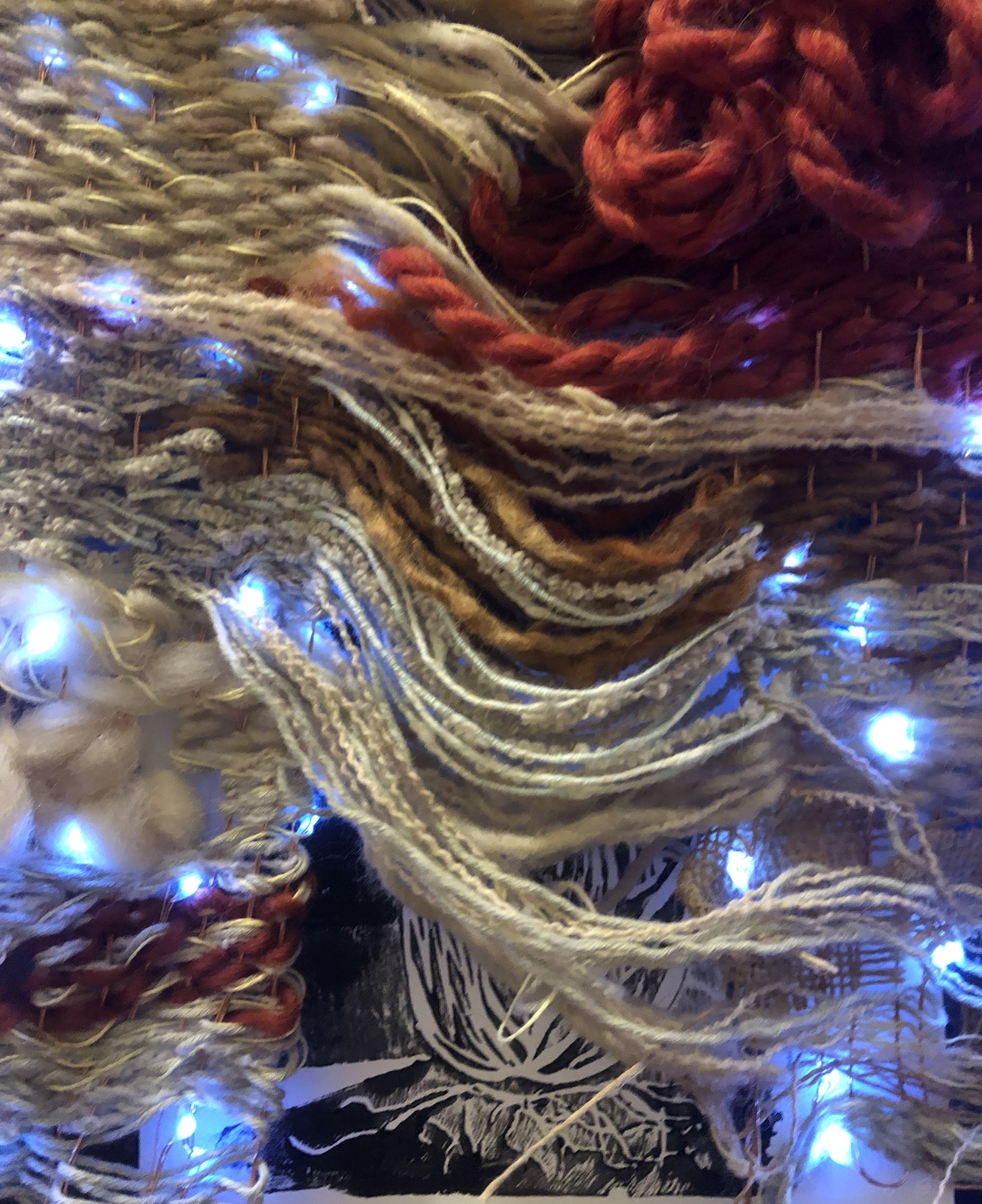 Existing only in this still moment of the newly damp a choir awoke,
the drops of rain, they sang

At Sill Space opening, I led a participatory sonic meditation during dusk to explore the catharsis of a desert's first rain through a mixed-media tapestry I wove placed in front of a window. Two dozen participants sang in experimental notes and with meditative focus on breathe work. The participatory performance lasted 20 minutes.
the hopes we wear on our backs, 2018 | Indiana, USA
This participatory public art project explored the process of collectively envisioning Muncie's future by fabricating a unifying wall of hope. It invited Muncie residents to write out their hopes for the city on strips of recycled clothing, called "hope strips", and weave them into large metal grates in the Downtown Muncie park Canan Commons. During August 2018, I held community weaving hours where hundreds of participants attached their "hope strips", wove designs using piles of recycled fabric. The project creates a physical space for dialogue and collective dreaming. Over the course of the month, six grates (individually 10ft x 6ft) transformed became a 50ft cohesive wall -- one that does not separate the city nor is based on fear, but one constructed on hopes to unite Muncie.
Read more on the project here.
community tapestries, 2018 | USA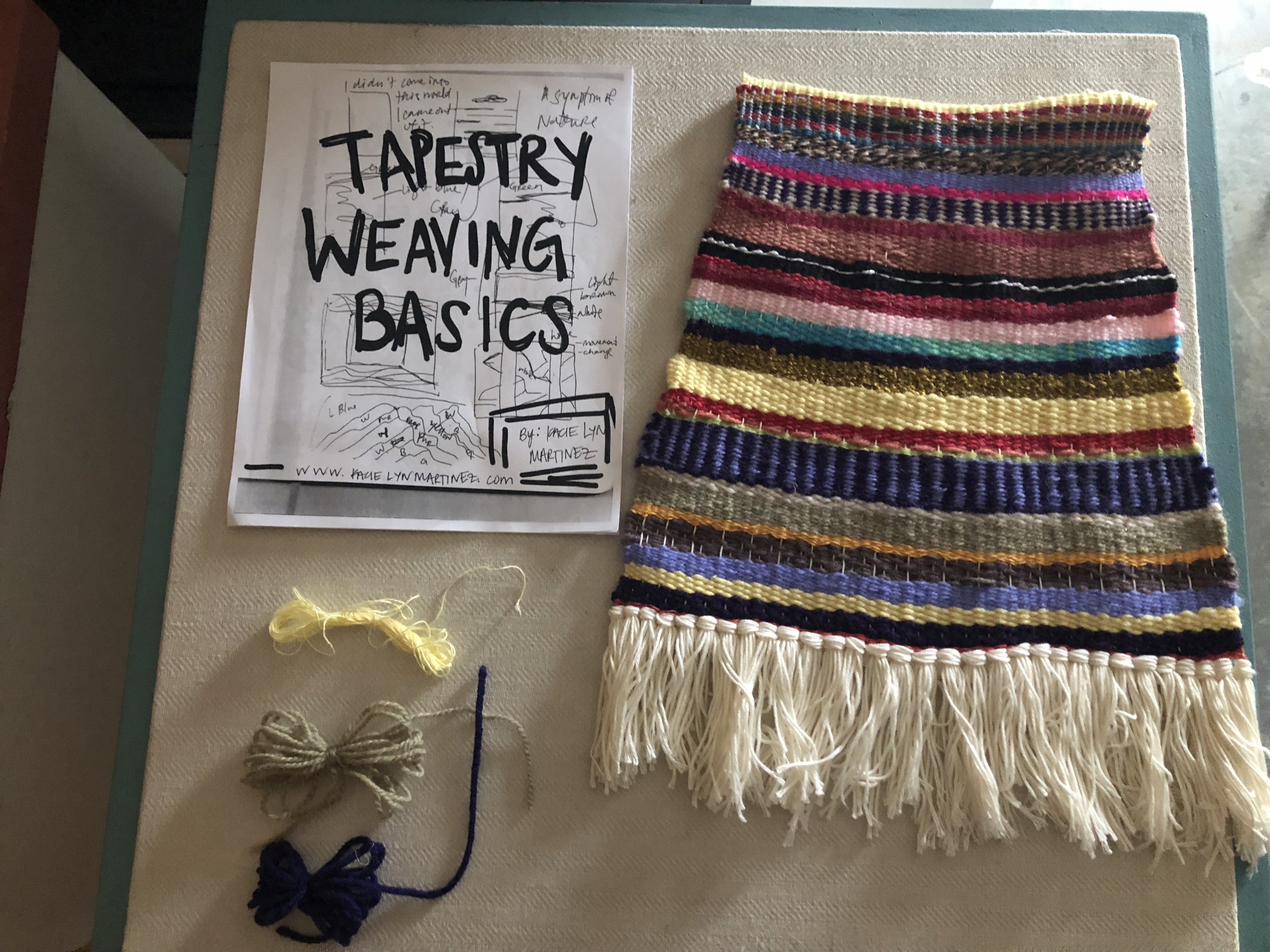 I honor and continue a tradition of weaving as a collective practice of processing, exploration, and healing. In this ongoing series, I work with non-weaving communities to teach members basic weaving techniques as they weave a collective tapestry piece. It's an opportunity to co-create a fiber-based visual language, as well as conclude a highly personal and reflective process with a physical representation of the community. By embracing the dual healing functions of social and tactile flow, Community Tapestries is a process of convening all members to jointly contribute to a tapestry, therefore developing a collective consciousness. Groups include: urban planners, women and NGC organizers, women's shelter residents, and LGBTQ support groups.
Rigid Organics, 2018 | New York, USA
Participatory mural painted by 50 participants, in collaboration with visual artist Alexis Elda (USA), as a part of the exhibition "Nature this Structure". Participants spent an evening painting on a 10 ft x 15ft with simple instructions:
Paint a botanic shape, such as a leaf.

Paint details on an existing botanic shape painted by someone else.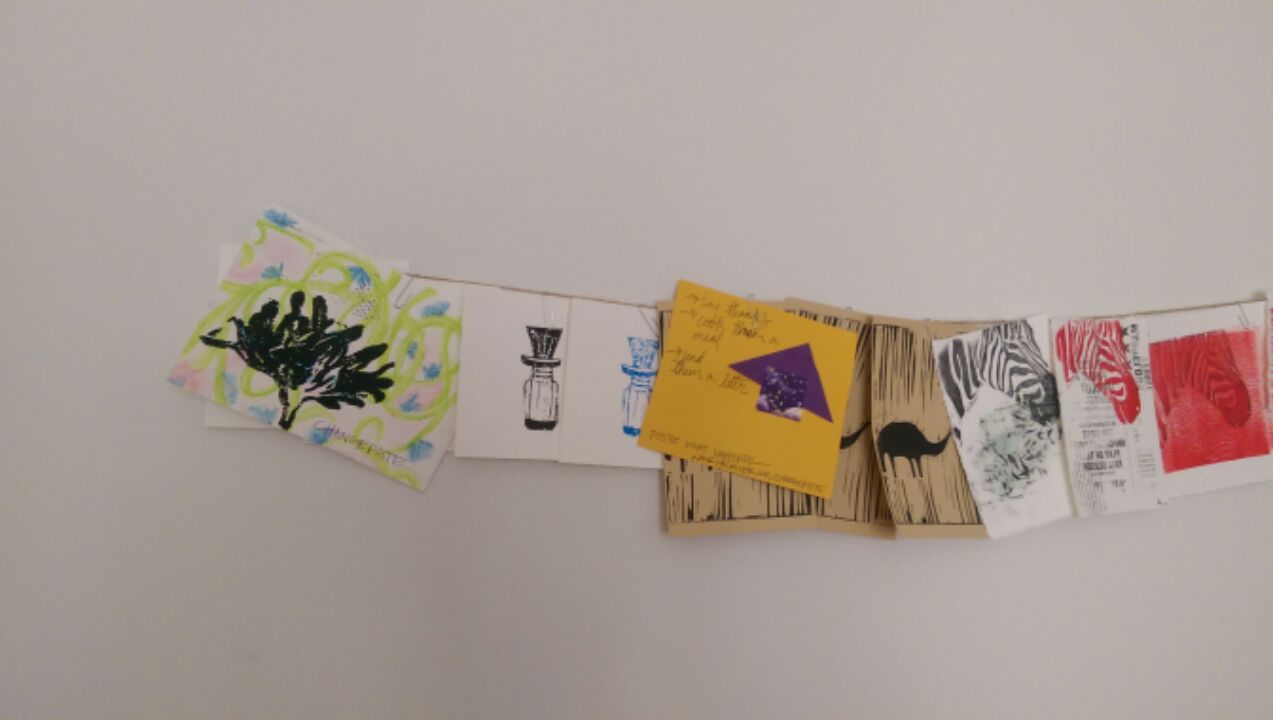 changePoste was a seasonal letter exchange that experimented with the impact of mail on self-care and community building between 17 strangers. I designed and made each letter, incorporating seasonal themes. Each letter prompted action, elicited conversation, and provoked anonymous shared experiences among participants. changePoste participants uploaded pictures, thoughts, or ideas that stemmed from the prompts in an online forum. Here are a selection of their responses.